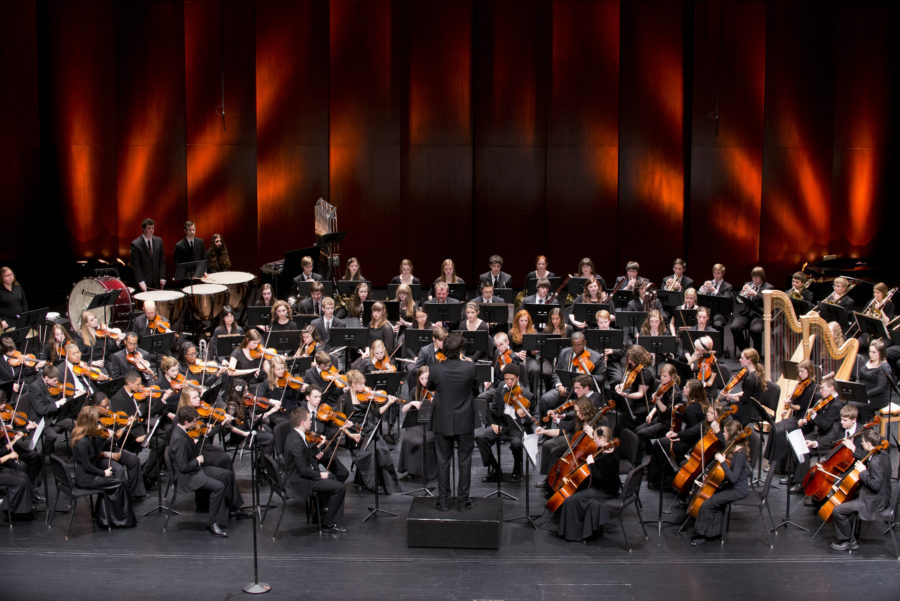 Philharmonic Orchestra
The Philharmonic Orchestra, conducted by Mr. Joseph Deller, is a full orchestra featuring intermediate and advanced level musicians. These musicians are able to read music proficiently and have sufficient ability to play standard orchestral arrangements. Placement for this ensemble is competitive and includes musicians from upper elementary through high school students.
This ensemble also benefits from weekly mentors that participate in the rehearsals,  as well as periodic master classes directed by guest clinicians. Philharmonic Orchestra musicians may compete for scholarships and solos in the annual DYS competition. Additionally, they have the unique opportunity to perform alongside the Dearborn Symphony during their annual spring concert.
This ensemble rehearses on Mondays from 7:00 – 8:30 p.m. 
Chamber Orchestra
Ms. Olivia Zang and Mr. Bobby Delisle conduct the beginning level string ensemble which includes violins, violas, cellos and string bass. Musicians are able to read music and must possess skills appropriate for ensemble performance. They are generally in elementary through middle school grades and have one or more years of playing experience.
These beginning musicians are challenged while experiencing the satisfaction of performing as part of a community youth orchestra. Chamber Orchestra musicians are eligible to compete for scholarships and solos in the annual DYS competition.
The Chamber Orchestra meets on Mondays from 5:30 – 6:30 p.m.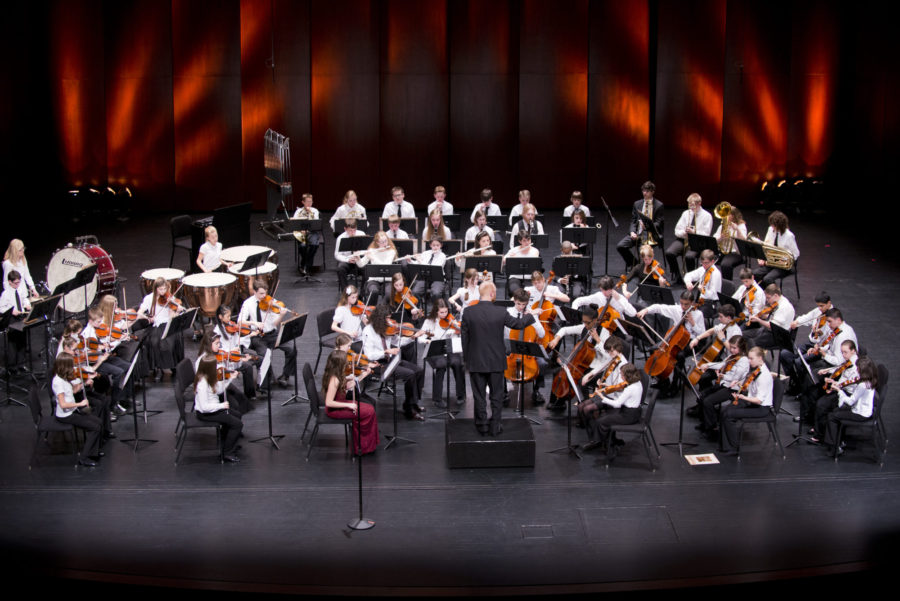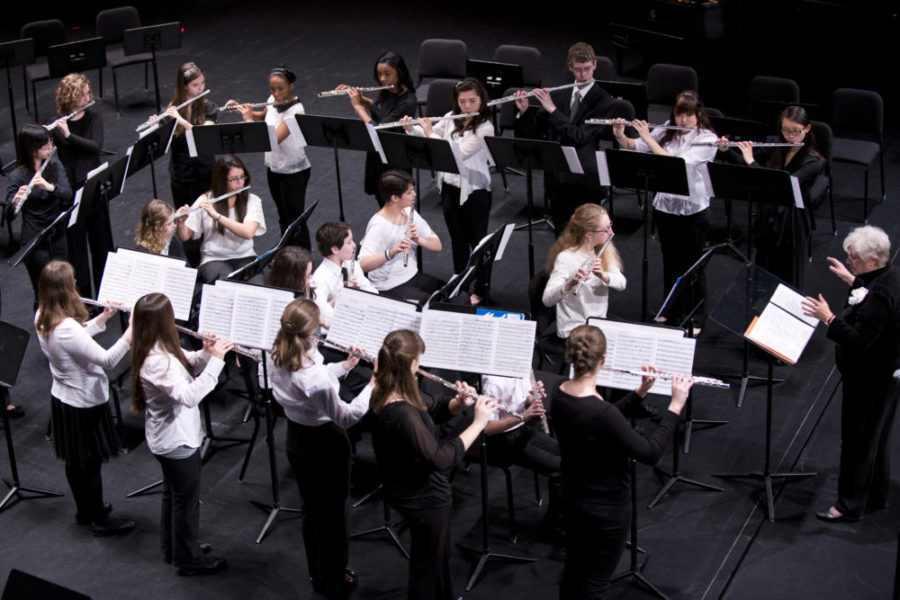 Flute Choir
The Flute Choir is conducted by Mrs. Donna Olkowski and exclusively features flutists playing numerous parts in an arrangement. Selection for this ensemble is competitive, and Flute Choir musicians also hold chairs in the Symphony Orchestra.
Rehearsals are scheduled on Mondays from 5:30 – 6:30 p.m.
Commitment to Excellence
Our groups are all committed to bringing the very best experience for our young musicians. Whether in a large or small group, you can be assured that they will become richer for having been involved with one our DYS Symphony groups.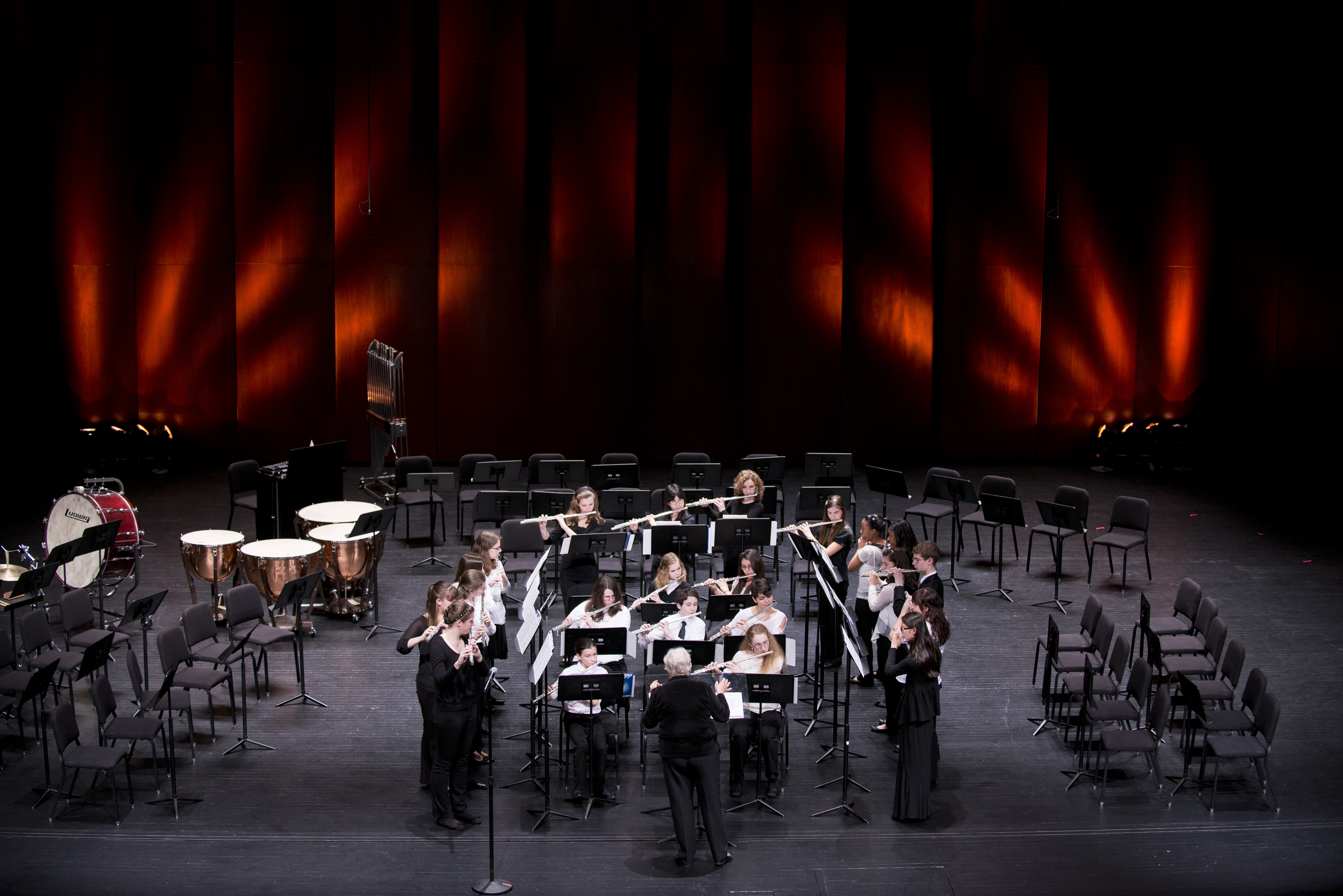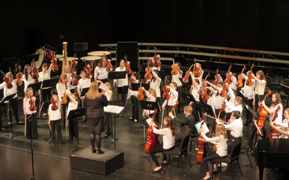 We look forward to making Music with your family!