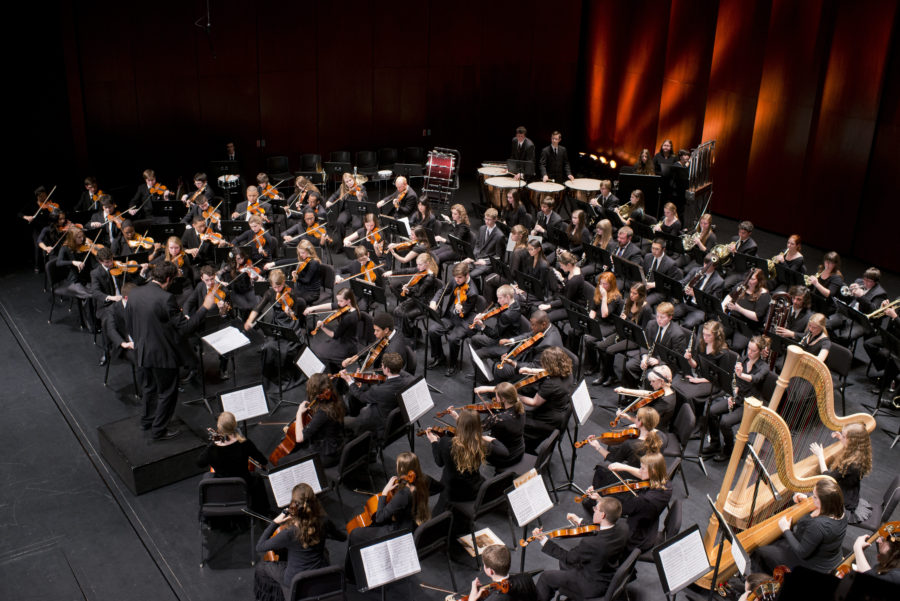 Date Announcement Soon. Spring 2020.
Ford Community & Performing Arts Center
8pm Performance
7pm Concert Preview with Jim Walters
Each season, the Dearborn Symphony invites the DYS Symphony Orchestra to participate in their May concert.
Under the direction of Maestro Kypros Markou, this program celebrates the future of classical music by featuring outstanding youth musicians.
DYS musicians perform "side by side" with a professional counterpart during rehearsals and the concert for one selection of the program.
The music selection is a piece that has been previously learned in weekly DYS rehearsals.
In order to participate, musicians must attend additional rehearsals during the week of the performance. All are held at the Ford Community & Performing Arts Center in Dearborn.
Rehearsals
The Side by Side Concert is only available to members of the DYS Symphony Orchestra.
In order to participate, musicians must attend a rehearsal the week prior to the concert.
Reduced Rate Tickets
Reduced rate tickets for this performance may be purchased by contacting the Dearborn Symphony office directly at (313) 565-2424 or info@dearbornsymphony.org. These tickets are available to all friends and family of any DYS musicians and is not limited to just the Symphony Orchestra ensemble. All tickets will be available at Will Call on the evening of the concert.
Concert
Concert dress for the side by side is the same as DYS dress requirements.
Call time for the performance is 7:30pm.
Performance Selection: TBD