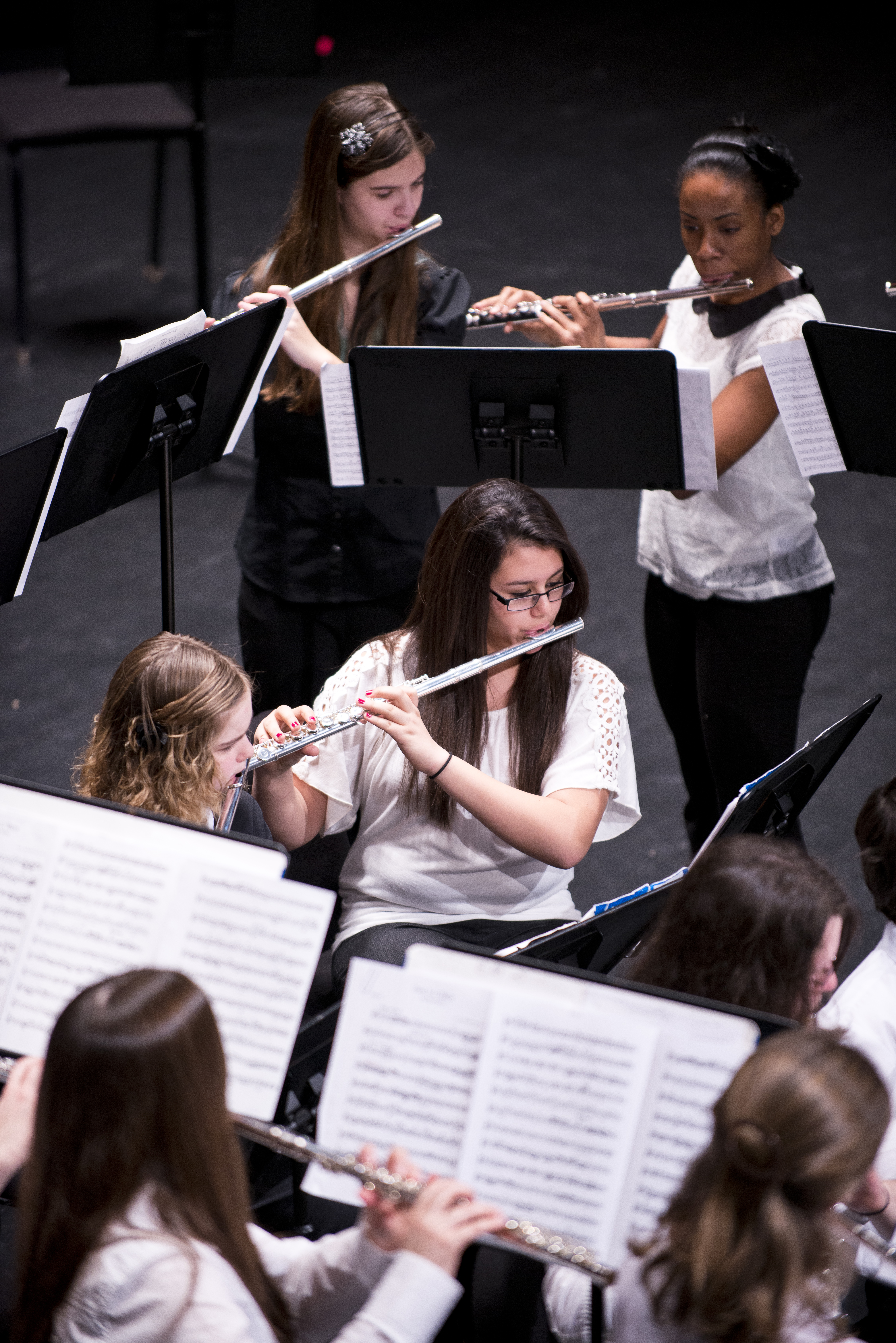 The Ford Community & Performing Arts Center is the home venue of the Dearborn Youth Symphony. All rehearsals and events take place at this location unless otherwise noted. DYS rehearses on Monday evenings from September through May. Please consult the yearly calendar for beginning and ending dates, as well as holidays and special events.
Currently, the ensembles rehearse at the following times:
String Orchestra 5:30 – 6:30 p.m.
Concert Orchestra 5:30 – 7:00 p.m.
Advanced Flute Choir 6:15 – 7:15 p.m.
Intermediate Flute Choir 7:00 – 8:00 p.m.
Symphony Orchestra 7:15 – 9:00 p.m.