Dearborn Youth Symphony Events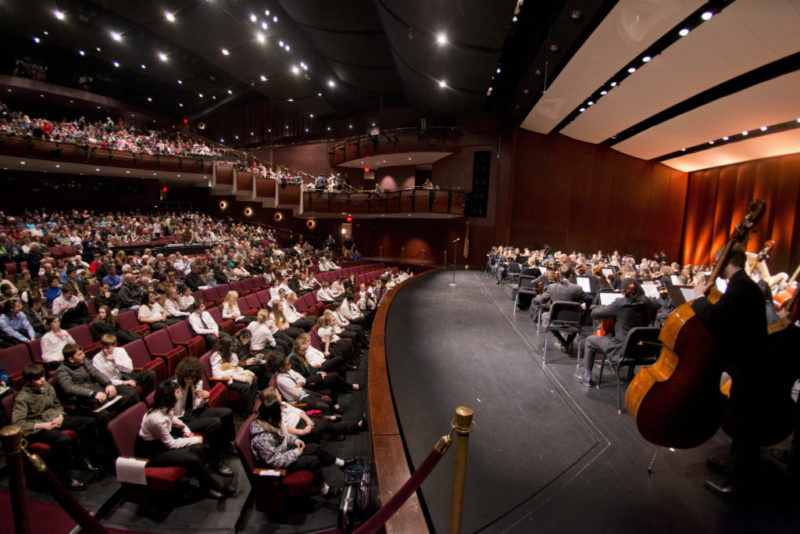 DYS Concerts
DYS presents three full-scale concerts per year in the Michael A. Guido Theater of the Ford Community & Performing Arts Center. These concerts are held in December, March and May of the concert season and generally take place on Sunday afternoons. All DYS musicians in good standing participate with their ensembles in the performance.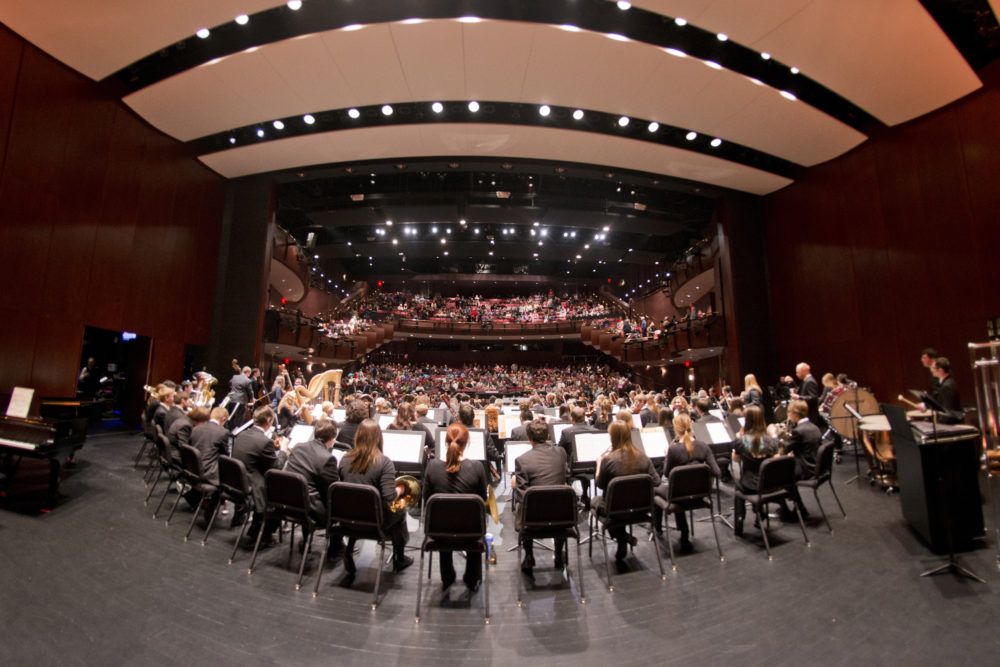 Side by Side w/ the Dearborn Symphony
Under the direction of Steven Jarvi, the DYS Symphony Orchestra attends and performs a piece alongside the Dearborn Symphony Orchestra at their May concert. This event requires additional rehearsals in order to participate and is a unique opportunity to play under the guidance of professional musicians.
Learn More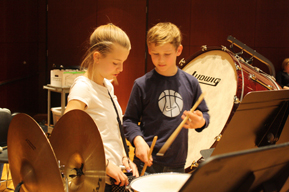 Bring A Friend
DYS recognizes that our own musicians are our greatest spokespeople, and the Bring A Friend program is a way for them to share their enthusiasm. On select dates throughout the year, friends of our musicians are invited to participate in a rehearsal. For each friend that attends, the DYS musician receives a gift card. No commitment required! It is our way of introducing the DYS experience with other youth musicians and rewarding our own at the same time.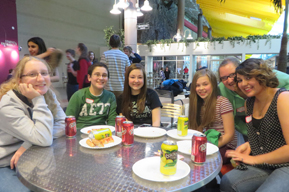 Pizza Party
DYS celebrates the hard work and dedication of our musicians by hosting pizza parties during the concert season. In addition to preparing and performing great music, DYS is also about building friendships with others from SE Michigan that share the same interests.
To celebrate our dynamic concerts, DYS hosts pizza parties for its musicians. It is also a wonderful social opportunity for our members to meet and interact with others in the ensemble. Too often in youth symphony settings, musicians are not offered this outlet. DYS encourages a strong social environment. In turn, DYS has found that our ensembles play more cohesively and gain a stronger sense of identity with the program.